CALEÇON "ATTRAPEZ-LES TOUS" (kids)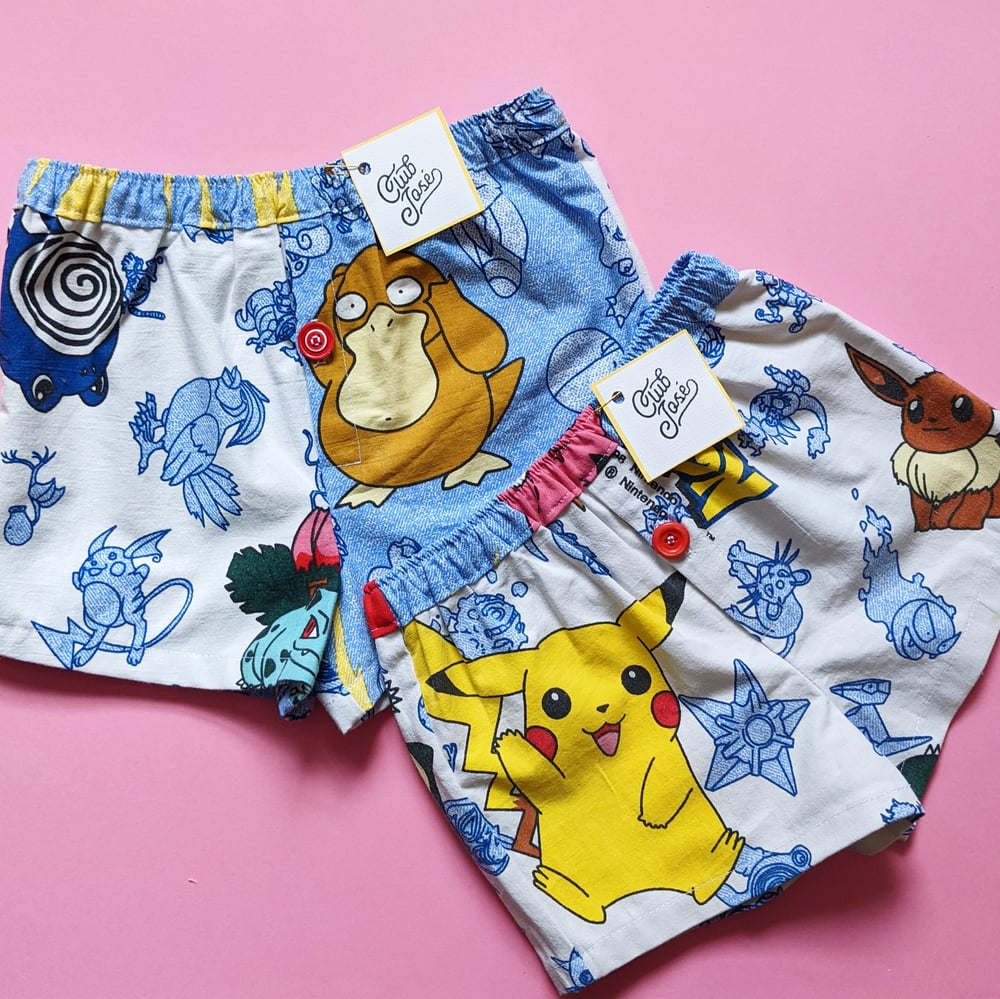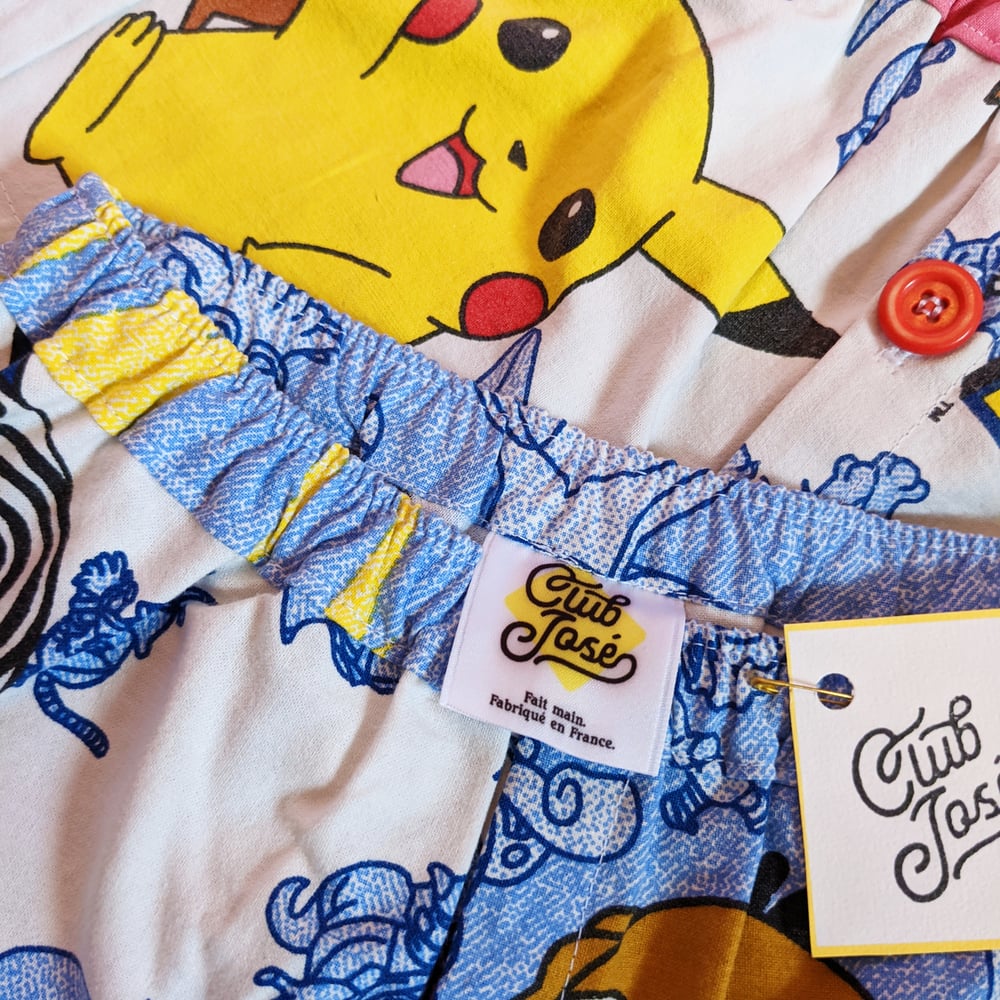 - MODELE ENFANT -
Caleçons unisexes upcyclés à partir d'une housse de couette vintage.
Chaque modèle est unique, les boutons peuvent varier d'un modèle à l'autre et sont eux aussi chinés.
◾Modèle de gauche (avec Psykokwak) : modèle en 6/7ans
◾Modèle de droite (avec pikachu) : modèle en 3/4 ans
Ces modèles s'adaptent très bien sur deux tailles grâce à la taille élastique.
-Faits à Nantes (France) avec beaucoup d'amour :)) -
- FOR KIDS -
Unisex boxer shorts/underwear upcycled from a vintage duvet cover.
Each model is unique, the buttons may vary from one model to another and are also vintage.
◾ Left model (with Psykokwak) : available in size 6/7 years
◾Right model (with Pikachu) : availabe in size 3/4 years
These models adapt very well on two sizes thanks to the elastic waist.
- Made in Nantes (France) with love :)) -